How to Create a Day of the Dead Altar
The Day of the Dead or Dia De Los Muertos is a holiday primarily celebrated in Mexico. Although it is called Day of the Dead, the holiday is actually a multi-day celebration that begins November 1st and runs through November 2nd.
Dia De Los Muertos is a holiday dedicated to the celebration of friends and relatives that have passed. During this two day celebration we build ofrendas and gather with friends and family to celebrate, tell stories, and remember our deceased loved ones. Our altars or ofrendas feature
pictures of the deceased

items that represent the four elements

our loved ones favorites foods

and special artifacts from the deceased.
Those of us who celebrate the Dia de Los Muertos believe our loved ones continue on in the land of the dead, and during this holiday they are able to come and visit the land of the living to receive the gifts placed on their ofrendas by their friends and family. We believe that our loved ones continue to live through our memories of them and this holiday is way to celebrate rather than mourn them.
To create your own ofrenda you should begin by gathering pictures of the people you would like to celebrate. Think about the foods they loved including meals, desserts, and candy. You can also gather items that have a special meaning to them and place these things around their picture. 
Your ofrenda should also include items that represent the four elements. Flowers represent earth, and the traditional flower of Dia de Los Muertos is cempazúchitl or merigolds. The smell of cempazúchitl is believed to guide the spirits to the world of the living and the petals are used to create a path for loved ones to follow.
Ofrendas should include candles. Candles help light the way from the land of the dead to the land of the living. They also represent a second element, fire. 
To represent the air element people use banners made of papel picado. These unique banners are very light and tend to move the slightest breeze.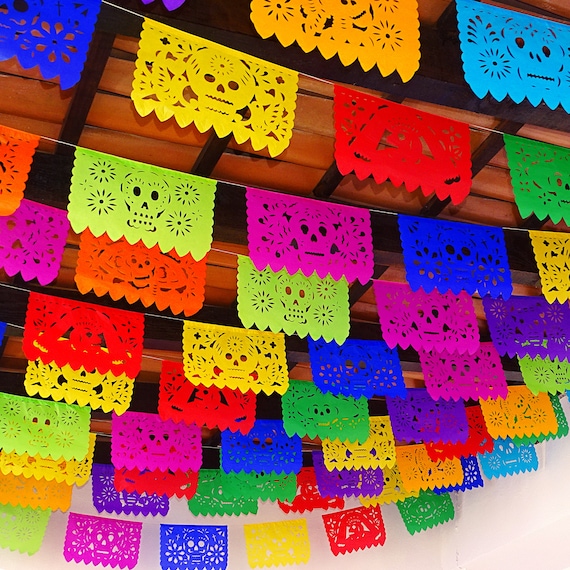 Lastly, an ofrenda should include some type of liquid to represent water. This could be a favorite drink or cocktail to share with your deceased loved ones, or the traditional drink of this holiday, Atole. Atole pairs perfectly with Pan de Muertos. A sweet bread baked specially for this holiday.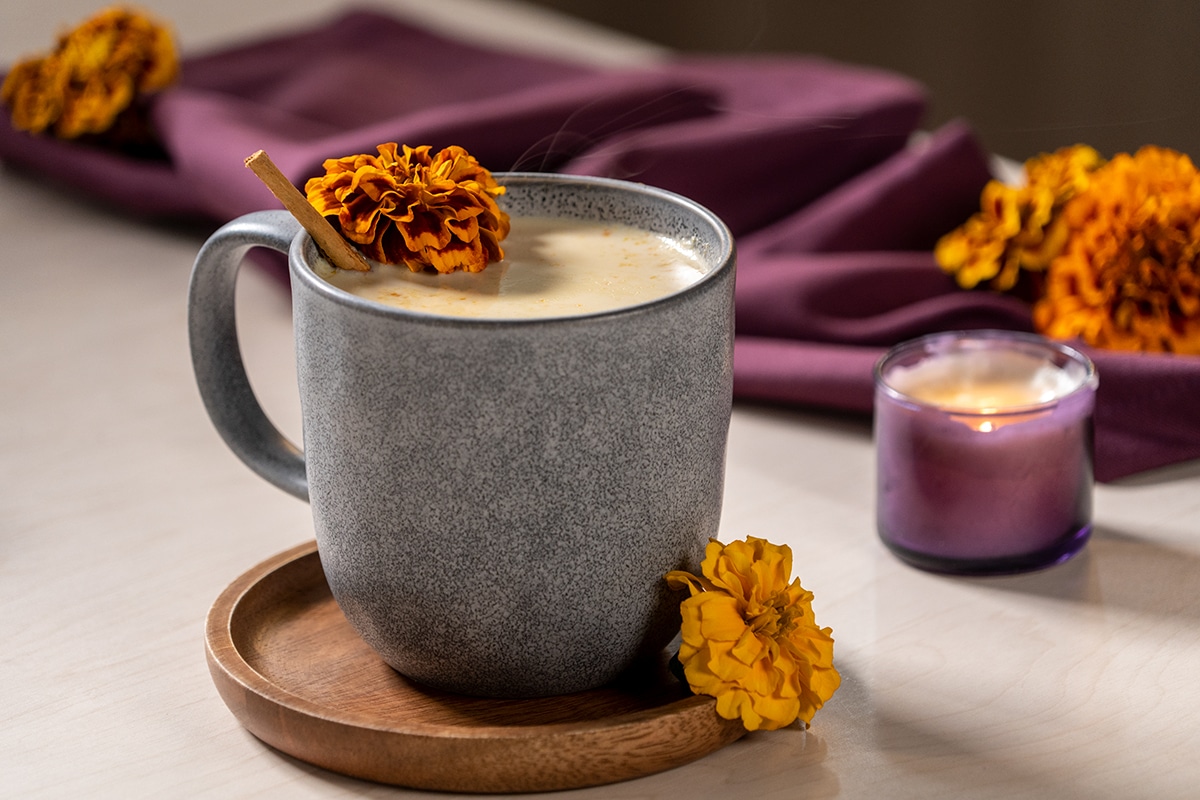 In addition to photos, items from your loved ones, and items that represent the four elements, many people choose to display skeletons on their ofrendas. These can be sugar skulls, ceramic skeletons, or other skeleton decorations. When creating your own ofrenda the only thing to remember is that they are meant to be celebratory.
Although the holiday originated in Mexico, it has has been welcomed in many other parts of the world, and quick google or instagram search can give you inspiration for creating your own ofrenda.